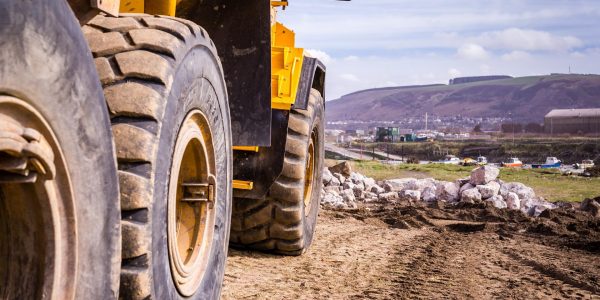 When it comes to dirt, it can be pretty challenging to haul dirt, gravel, concrete, and asphalt from one place to another. Even if you have a truck, you cannot move away from these things yourself. Removing dirt, gravel, concrete, or asphalt is a time-consuming and challenging process that needs the services of a full-service hauler.
It is always challenging to haul dirt from one place to the other. But, we are a trusted service-providing company that offers a few full-service haulers that take care of asphalt, concrete, gravel, and dirt removal in your surroundings.
Why should you choose us?
Our team always accesses you with appropriate gear. Our fleet includes different sizes of trucks and dumpsters. It assists us in cleaning the area from other types of materials hauling needs in all sizes. We hire an experienced and competent workforce. 
Are you looking for dirt hauling in Annandale? Our machinery is always up-to-mark, and professional teams ensure that truck meets the industrial standards. Our team is certified and trained. We enforce safety compliance of both our equipment and drivers strongly. 
Residential Dirt Removal Service:
Are you searching for a dirt hauling service near me? You also can consider our residential cleaning service. MA Junk Removal Service hauls away dirt from your backyard without no time. You can surely count on us because we:
haul it away

load up the soil and dirt faster than others

shows up quickly

disposes properly
We all know that soil, rock, and dirt are heavy. For most people, it is not easy to manage all these things. They cannot pick it up. They need a giant truck, so we are here to serve you by understanding your needs. Soil and dirt removal can be hard on your body. 
Hauling this material can be hard on your truck bed. Soil and dirt removal will not be safe to do for the unprofessional. We always come with safety gear, hygienic masks, and other essentials. In this way, we make our surroundings safe first. Concrete and construction dumpsters are not safe for humans and the environment.
What makes us best?
We joined the industry with the mission to provide hassle-free, safe disposal, reduce carbon footprints, and others if you are a business owner or a contractor who wants to haul soil debris, rock, and dirt. MA Junk Removal hauls all the junk and debris our business clients have. It means you can get all the materials off-site instantly. You can contact us for your easy pickup dirt hauling now.
When working with us, you only need to tell us the weight and size of the home appliances, rest we will schedule a pickup from your place according to your availability. MA Junk Removal is ideal for safe disposal, junk removal, and environmental saving.
For which material removal can I hire you?
No matter whatever non-hazardous material you have, we will haul it. You can quickly contact us for hauling needs for concrete, topsoil, dirt, gravel, sand, stone, and asphalt removal.