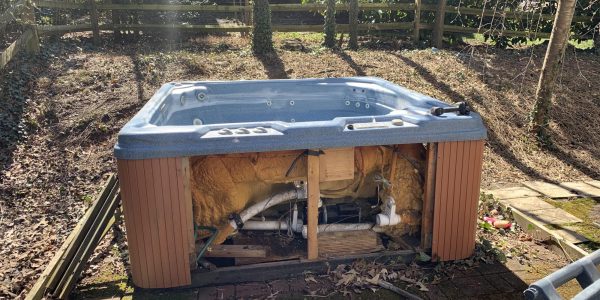 After a hard day at work or a grueling exercise, soaking in a hot tub is excellent for unwinding and relaxing. The prospect of dismantling and removing your hot tub or spa on your own is not comfortable. Hot tubs are a great source of relaxation and fun for you on holidays. But what if they become junk? After dismantling the hot tub, you'll need to figure out where to junk the components because they are no longer workable for you. How are you going to haul junk in your vehicle? What is the best place to take them to dispose of the different parts properly?
Why hire our hot tub removal service?
When you hire us to remove your hot tub, we'll put our expertise to work quickly, restoring order to your backyard or deck. If you're on a tight schedule, we can arrange same- or next-day pick-ups in Annandale and the nearby areas.
Get in touch with us, and we'll take care of the rest. We'll do all we can to make your removal as simple as possible, starting with setting up an arrival time that's convenient for you and acquiring the necessary paperwork. Our policy is to keep you informed if there are any delays due to traffic on the day of the removal.
When the staff removes a hot tub, it generally takes less time than you imagine, and if you need to go to your work, we can complete the job meanwhile you're gone. While removing the hot tub, we'll be careful not to damage your deck or other buildings in your backyard.
What types of hot tubs do we remove?
Hot Tub
Jacuzzi
Spa
Whirlpool
In-Ground Hot Tub
Built-In Hot Tub
MA Junk is Annandale's favorite junk removal service. The Annandale region is home to the junk removal experts of Virginia, and we are delighted to serve them. Everything from domestic junk and yard debris to business junk and building debris can be removed by our team.
When you inform us you no longer desire anything, we will dispose of it for you. That's all there is to it! Aside from the fact that we are experts in rubbish removal, we are also proud to give the most excellent customer service in the business.
MA Junk Removal is an Annandale, Virginia-based junk removal, demolition, and hoarder cleanup service. Call on our skilled team and advanced trucks to tackle any junk removal job, including removing fences, hot tubs, building debris, and any other form of debris you need to have removed.
Frequently Asked Questions