Junk Removal in Falls Church
Junk removal company stands out to be the best and most feasible option for removing, renovating, or getting rid of the overwhelming stuff in the backyard of your house or the storeroom of your house. However, here we are to serve you with our services of junk removal in falls church. We are specialized in taking unwanted items off your hands efficiently and quickly. Having developed the serving mechanism in diversified cities, the falls church city falls in our domain, and we are almost there to provide every service related to junk removal.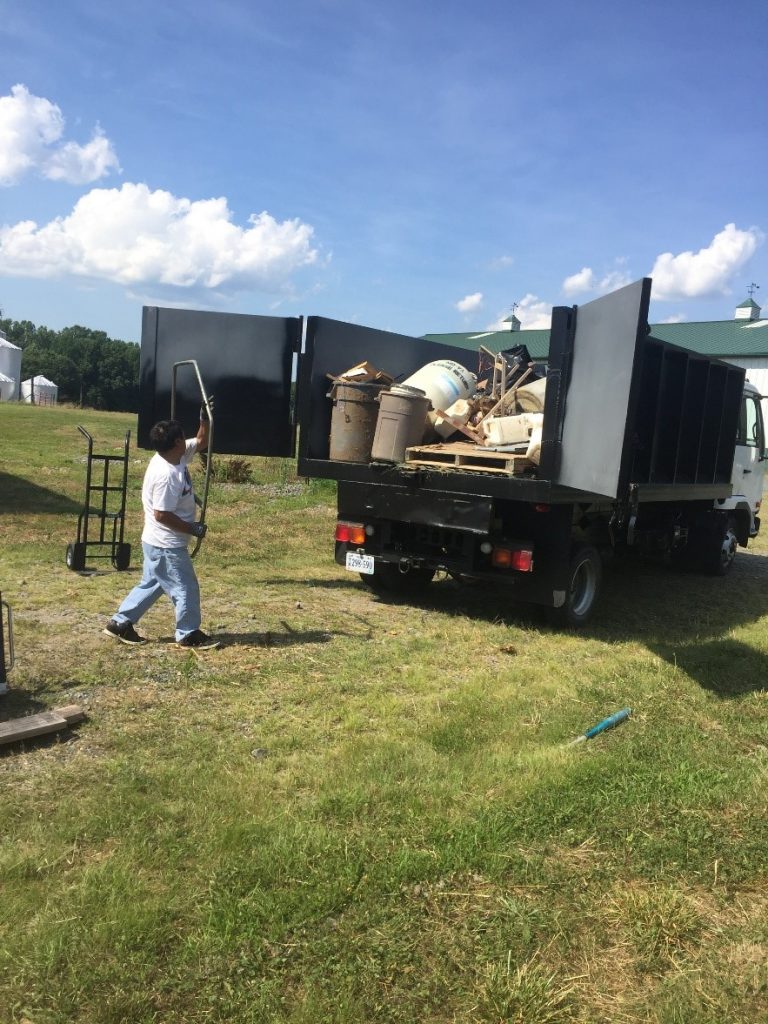 However, junk removal has now become one of the most hooked-up services; still, we consider it important to let you know the in-depth concept of junk removal. Later on, we will also briefly discuss certain checks that a junk removal company must possess, especially if you plan to hire a junk removal company for your personal task.
What Is Junk Removal?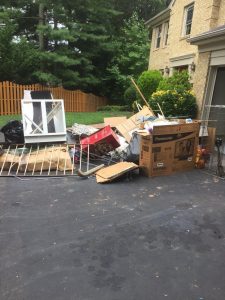 Inarguably, no one of you would like to create a war-zone-like situation at your home, which is quite obvious if you have a heap of junk at your home. To cope with this problem, junk removal companies are highly effective and the only option available to opt.
Typically, junk removal is a service that is brought to use when it is required to clean your home or office space from an unwanted bunch of different stocks.
These services are conveniently available on demand; for example, either you are sick of your falls church hot removal tub, falls church matters removal, or you are concerned about your falls church light demolition, falls church E-waste, falls church furniture removal, and we, the MA Junk will provide you our services. And the same is the case with falls church appliance removal.
In short, the junk removal company is solely responsible for cleaning your demanded area.
How Junk Removal Companies Make You Free from your Unnecessary Stuff?
We have told you that junk removal companies are responsible for removing the junk from your places; however, there are placed two options to get the task completed. Here are the two options that are frequently opted for by the junk removal companies:
Dumpster Rental

Truck Overhauling
We, the MA junk removal company, make sure that we comply with the demands of our customers and provide them with the best quality junk removal services in falls church. Meanwhile, both of the given options for the removal of junk are used by our company:
1. Dumpster Rental
If you are looking for services of dumpster rental in falls church, MA, junk removal always remains there to serve your cause. The company provides you with the option that you can rent a dumpster and fill it with the demolition on your own.
Having filled the dumpster with the junk, the company hauls it away from your place, and you get a clean area that was messy before renting a dumpster.
2. Truck Hauling
Other than dumpster rental, a truck hauling in falls church also comes as one of the best ways to clean your area from the heap of trash and demolition. The services of truck hauling are much similar to the service of a dumpster rental; however, this service owes an additional duty that includes the collection of junk as well as its hauling.
The truck is equipped with a dumpster which is used to collect the junk, and later on, this dumpster is then dumped to specific places. Truck hailing is the most suitable service for post-renovation clean-up services or when the whole trash is already piled up and ready to haul away.
MA Junk removal offers both of these services for the convenience of people who live in Falls Church. Nevertheless, whether dumpster rental or truck is hauling, the choice belongs to customers.
What Do We Do with the Stuff We Take Away?
What happens to the junk when it is hauled away from your place? This is a common question that hits the mind of people. However, it depends upon the nature of the stuff, as we are strictly bound to make sure the absence of any harmless activity, especially for the environment. To make this commitment come true, toys, furniture, and other useable things are presented to nearby shelter homes where they are used without creating land or any other type of pollution.
Therefore, before finalizing your junk removal company, ask them what they will do with the junk they will take away from your place. Meanwhile, if you choose between companies, it will be better to work with a company with an eco-friendly working mechanism.
As far as junk removal in falls church is concerned, MA Junk can meet all your requirements regarding the removal of junk and its best use. We have an explicit policy in line that enshrines the preservation of the environment as the top priority of our company.
Services Offered
Other than junk removal in the falls church, here is a list of services we offer in the falls church. If you need any of the following services, we are only a phone call away:
Mattress Removal in falls church

Demolition Service in falls church

Hot tub Removal in falls church

Appliance Removal in falls church

Yard Cleanup in falls church

Furniture Removal in falls church

Property Cleanouts in falls church

Commercial and Residential Cleaning in falls church

Commercial and Residential Junk Removal in falls church
So, these are the services we provide in falls church, as we provide the same in Ashburn.
MA Junk Removal Salient Features
We offer the most reasonable rates if compared with the market

Our services are expanded to multi-cities, and you can reach out to us via a phone call

All our practices are according to the standards that have no bad for the environment

We have a highly experienced and specialized crew who collects and hauls away the whole junk.
Other than these, we have a lot of valuable features that can add value to our junk removal process in falls church.