Junk Removal in Ashburn
With the increasing need for the reconstruction of houses and buildings to adopt new trends, the need for junk removal services is also persistently thriving. The stereotype of removing the junk by yourself is yet to end now, as it requires plenty of time. Now, the responsibility is handed over to the service providers, and fortunately, they do it in the best possible way. So, if you are looking for top-rated and specialized junk removal in Ashburn, you are at the right platform.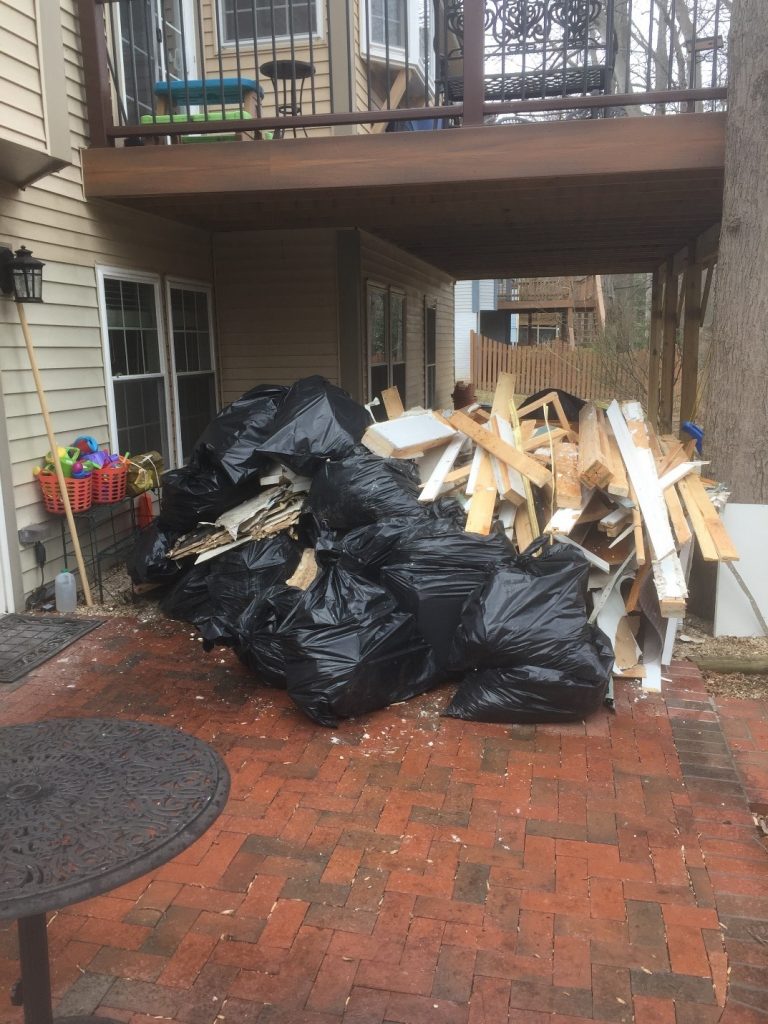 We, the MA Junk, are providing overwhelming services related to junk removal in Ashburn. Our services make sure that we can assist you throughout; when it is related to the junk removal in Ashburn. In Eastern Loudoun County, the Ashburn, being one of the rapidly populating areas, is one of the most famous places for families to buy their new homes. Whether your family is coming in or moving out, or simply tidying up, we will always be there to assist you in removing the unnecessary stuff from your place.
However, here in this post, we will let you know that why do you actually need junk removal services and what are the salient features of our services differentiate us from other services providers in the same vicinity.
Why do you Need Professional Junk Removal Services?
Had it been the nineties, it would have been right to say that people would clean the junk on their own; but for now, this is not the case, as life has become too much busy, and safe disposal of junk is also important, which is usually not known to the general public. Presently, whether someone is constructing a new house or shifting to some other place, a heap of unnecessary things gets piled up and availing the services of hunk removal companies becomes essential.
So, let us have a detailed discussion that why do you need professional junk removal services?
1. Time-Consuming Process
Do you have a plan to remove appliances, mattresses or property cleanouts in Ashburn?
Of course, if all these works are pending, the most obvious reason appears to be the absence of enough time. Being busy with routine works, it becomes hard to manage time for such a tiresome activity. So, the only feasible solution comes out to be in the form of hiring a professional service provider for junk removal in Ashburn.
For example, someone of you needs Ashburn mattress removal, Ashburn yard debris removal, Ashburn shed removal, Ashburn E-Waste management, Ashburn light demolition or Ashburn Hot Tub removal, the only and most suited option is to hire a junk removal company which could haul away all the mess conveniently from your place.
2. Junk Management Requires Expertise
Many of you might think junk management is their piece of cake; however, this is not the case in reality. Junk management and it's hauling require expertise that only belongs to the companies providing the services related to the removal of junk from your place.
Typically, in the first step, the collection of the junk is required at a specified place from where it could be easily loaded to the truck and hauled away. On the other hand, if you decide to remove junk on your own, you might need to ask your friends to help collect the junk at a specified point and then hire a dumpster to haul away this junk to the specified point.
Thirdly, the general public is less aware of the safe dumping of junk after its collection and hauling to the specified points.
3. Safe Dumping of Junk
Irrespective of the collection and hauling of the junk, the most significant thing is proper disposal or dumping of collected junk. Usually, the general public is unaware of the proper dumping of junk and might cause land and environmental pollution. This is how they can clean their homes but indirectly contribute to add to the environmental pollution.
While, on the other hand, this is not the case with professional junk removal companies, as safe dumping of the junk stays on the top of their priority. Professional junk removal companies are not only responsible for collecting and hauling away the junk; instead, they are also responsible for the safe dumping of that collected junk.
For example, you hire professional services of junk removal in Ashburn, and you demand Ashburn property cleanouts, Ashburn appliance removal, Ashburn construction debris removal and Ashburn furniture removal. The service provider will collect and haul the junk and segregate the junk for its best use.
If some of the material could be reused with minor repairing, it is repaired and allocated for charity. In the same way, other materials are also sent for the best of their use by making sure that they wouldn't add any pollution to the environment.
4. You Have to do Nothing
If you have decided to remove the junk from your backyard on your own, reconsider your decision, as it might be a much time-consuming and hectic task. Meanwhile, if you are a resident of Ashburn, you can conveniently escape this tiresome duty by having our services.
Hiring professional junk removal services set the individuals of that house entirely free; the whole work belongs to the crew of service providers. At the same time, these are trained and professional service providers and get the junk removed much faster than you could do yourself.
So, if you have hired a professional junk removal company, don't worry about anything because they can take it better.
Our Services in Ashburn
The list of our services is the same as it is for Falls Church and Tyson Corner. Let us explain our services for your convenience:
Mattress removal in Ashburn

Property cleanouts in Ashburn

Shed Removal in Ashburn

Dumpster Rental in Ashburn

Appliance Removal in Ashburn

E-Waste in Ashburn

Construction Debris in Ashburn

Yard Debris in Ashburn

Hot Tub Removal in Ashburn

Light Demolition in Ashburn

Construction Site Clean-Up in Ashburn

Furniture Removal in Ashburn

Yard cleanup in Ashburn
Conclusion
Junk removal is no more a 'do it yourself' job because, with time, procedures associated with Junk Removal have evolved. So, if you want to save your time, your energy and your money as well, you can reach out to us at MA Junk or call us. We are always there to provide our services of junk removal in Ashburn.