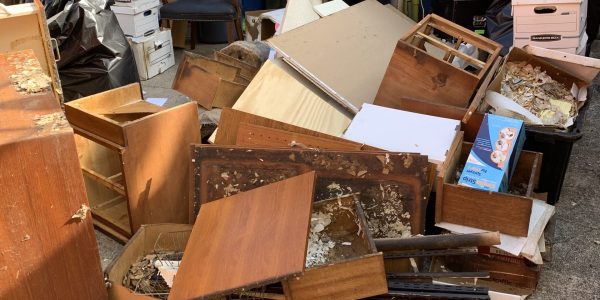 Junk Removal Service in Ashburn
Buildings and houses are increasingly being reconstructed in Ashburn, increasing junk and trash. There's a constant need to clean the junk but you cannot do it yourself, as it consumes a lot of time and energy to haul junk from your house or business.
MA Junk is the only go-to junk removal service provider in Ashburn. We are always ready to provide specialized junk removal services in Ashburn so that you can hand the responsibility to us. Apart from hauling the junk, we also clean away any residual, ensuring a spotless place. MA Junk Removal & Cleaning provides a wide range of cleaning services in Ashburn.
You can count on our services throughout your Ashburn junk removal. With many families shifting into Ashburn, it is one of the fastest growing areas in the country. We are always available to help you remove unnecessary things from your home, whether you are moving in, moving out, or simply tidying up. 
What makes us the best junk removal service?
Our company, MaJunk, is a unique junk removal service for a few reasons. First and foremost, we are a green company. We make every effort to recycle or donate as much as we can. This means that your junk doesn't end up in a landfill, but rather gets reused or recycled. Secondly, we are a family-owned and operated business.
We have been in the junk removal business for over 10 years, and take pride in our work. We treat our customers like family, and always go the extra mile to make sure they're happy.  Lastly, we offer a wide range of services. Not only do we do residential and commercial junk removal, but we also offer estate cleanouts, hoarding cleanups, and even construction site cleanups.
No matter what your junk removal needs are, we can help! So, if you're looking for a unique junk removal service that is family-owned, green, and offers a wide range of services, look no further than MaJunk!
What services do we offer?
At MA Junk Removal & Cleaning Service, we offer a wide range of cleaning services to suit your every need. Whether you need a one-time deep clean or a regular cleaning service, we have you covered. Our team of experienced and professional cleaners will work diligently to clean your home or office from top to bottom. Here's what we offer:
Mattress Removal in Ashburn
Property Cleanouts in Ashburn
Dumpster Rental in Ashburn
Truck Rental in Ashburn
Shed Removal in Ashburn
Dumpster Rental in Ashburn
Appliance Removal in Ashburn
E-Waste in Ashburn
Construction Debris in Ashburn
Yard Debris in Ashburn
Hot Tub Removal in Ashburn
Light Demolition in Ashburn
Construction Site Clean-Up in Ashburn
Furniture Removal in Ashburn
Yard cleanup in Ashburn
Why our company is best in business?
There has been a long history of success for our company in the junk removal business world. We have a commitment to our clients that is unsurpassed. With over a decade of experience, our team of dedicated professionals provides the highest quality cleaning services. In business for over two decades, we're equipped with the expertise and experience to handle any junk removal job quickly and affordably. Our customer service team is also the most professional in the business. Please feel free to contact us if you have any questions or concerns. 
Give us a call today if you need a company you can trust to handle your junk hauling needs. We are the leaders in the business for several reasons. Being a family-owned company means we are committed to our customers and employees. You can always find what you need with our wide range of services. We offer the fastest service so that your work can be completed as quickly as possible. You can always count on us for the best service because we have the best team.
Frequently Asked Questions
How can I pay for junk removal?
Cash, credit, debit, and checks are all accepted forms of payment for our junk removal service from your property. No matter what method you choose, you can always pay after our work has been finished.
How do we charge for junk hauling in Ashburn?
Typically, many businesses will base their prices on variables, including the amount of space used in the truck, the distance travelled, the cost of gas, and the time and effort spent disposing of the waste. But, we provide them with all-inclusive flat rates. Get a free estimate from our helpline.
Do we also offer dumpster rental in Ashburn?
Yes, we have different sizes of dumpster rental in Ashburn, VA. You can talk to us about your needs or junk size, and our experts will recommend the best.