Junk Removal in Burke
Burke is an unincorporated area of Fairfax county situated in Virginia. According to the census conducted in 2010, the population of this area was around 23,300. But now, the figure of the population has exploded due to migrants coming to this area for residential and commercial purposes. Considering the increasing population in this area, we, the MA junk, are also providing our services related to junk removal in Burke. If it is commercial or residential Junk, MA junk is always in line to be reached out and serve your cause.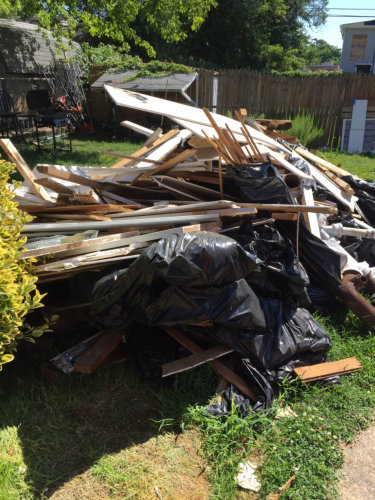 Meanwhile, in the past few years, the concept of junk removal services has changed completely, as conventional and traditional junk removal techniques have now fallen below. Earlier, it was a simple mechanism of collecting, hauling and dumping; but now, this is not the case, as environmental protection institutions have brought numerous and must follow the rules and regulations for junk removal companies.
So, here in this article, we are going to put a definitive guide to junk removal along with the services offered by MA junk.
Burke Junk Removal Services by MA Junk
Typically, junk removal is considered for granted; however, this is not the reality, as it takes a lot of effort and time. So, hiring a professional junk removal company has always been the best option to get rid of unnecessary stuff.
Therefore, if you are looking for services related to junk removal in Burke, MA, Junk is the best option to consider and adopt.
Considering the people's convenience, here are the definite guide to junk removal from MA Junk removal services.
A Definite Guide to Junk Removal
MA Junk always gives priority to its valuable customers. After serving in multiple areas like Springfield and Mclean, we are now open to serve people of Burke regarding junk removal in Burke.
However, sticking to our topic, let us have a look at the definitive guide to junk removal:
1. What is Junk Removal?
Before we explain junk removal, let us talk about junk. Typically, junk is anything that had been in your use, and now you are no more interested in acquiring any service out of that. Of course, it happens when it is out of order or too old to be used. So, when you decide to retire something from its service, it becomes junk which is of no use.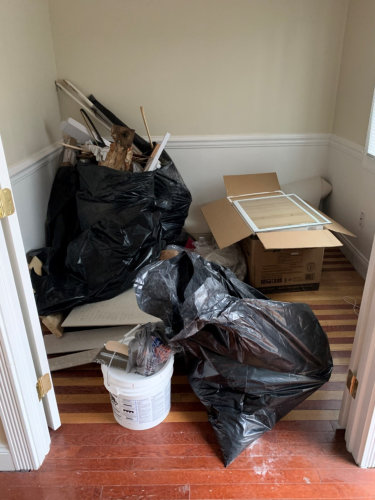 Now, junk removal is a process in which all unwanted things are collected, hauled away and dumped into landfills with proper preparation and planning. For example, you hire the services for Burke mattress removal, Burke appliance removal, Burke furniture removal, or Burke shed removal. The service providers will come to you, collect these items, and haul them away for their disposal.
MA junk believes in the recycling and reuse of repairable products, and for this purpose, products are segregated before there are dumped into landfills. By now, only 31% of the junk removal companies abide by the regulations of recycling, and luckily, MA junk is one of them.
2. Who Take Benefit from Junk Removal
Junk removal overwhelmingly benefits the lives of people, and its impact is not confined to the people who get the junk removed and who provide the services; instead, it is a matter of mutual interest. For example, you hire MA junk for Burke property cleanout, Burke hot tub removal, Burke construction Site cleanup or for Burke light demolition, the benefit will be distributed among the owners and services providers, as the former one will have their place cleaned from the junk, and service providers will get charges for their services.
But, that's not all, as the benefits are equally distributed among the people living in the vicinity because that junk might have caused land and air pollution, leaving the people of the vicinity with bad health. At the same time, MA Junk believes in reuse and recycling, so the money obtained from these resources is allocated for charity or for the purpose of social betterment.
So, if you are looking for Burke dumpster rental, Burke yard debris removal or Burke yard cleanup, we are there to assist you professionally. You can call us and fix a schedule for the removal of junk from your place.
3. Types of Junk
If we talk about the categories of the junk, it can be divided into two categories:
Residential junk removal

Commercial junk removal
Residential junk belongs to the appliances and products used in daily routine, and it might be furniture, hot tub, couch or chair. Once these things serve their tenure or too old to be used, it is better to move to the new one. Here, it comes the need to replace the old products with some new ones.
When it comes to the residential Junk, MA junk collects the products, hauls it and dumps it unless it is unrepairable or non-recyclable.
On the other hand, commercial junk belongs to the machinery of different types, furniture used in the offices and e-waste. Again MA Junk collects all these things, hauls them away, and disposes of them off according to the rules and regulations of the environmental protection department.
So, it was a definitive guide on junk removal from MA junk. Now, you can understand the whole process, and surely, you will be well convinced about the veracity of our working procedure.
Services We Offer in Burke
Like Falls church and Tyson Corner, MA Junk offers all the services related to junk removal in Burke too. Here are the services offered by the MA junk in Burke:
Shed Removal in Burke

Dumpster Rental in Burke

E-Waste in Burke

Construction Debris in Burke

Yard Debris in Burke

Hot Tub Removal in Burke

Light Demolition in Burke

Furniture Removal in Burke

Yard cleanup in Burke

Mattress removal in Burke

Property cleanouts in Burke

Construction Site Clean-Up in Burke

Appliance Removal in Burke
Conclusion
Junk removal is a matter of mutual benefit for the whole society, as it has diverse impacts on the lives of people and the health of the environment. So, whenever you need to hire a junk removal service, it is better to ask them about the disposal proceeds of the collected junk.
Meanwhile, for convenience, you have now understood the working procedure of MA junk, so you can hire our services related to burke junk removal.