MA junk has built a strong reputation in the field of junk removal. Now, considering the ease of people, we are offering our services related to junk removal in Centreville. Centreville is a region located in Virginia and has gained popularity as an emerging commercial and residential area. Having served many satisfied clients in Tyson corner and Mclean, we are committed to maintaining the legacy of the best services in Centreville.
Junk Removal in Centreville
Typically, due to an increased trend of people towards this area, the need for junk removal in Centreville has taken a mandatory place. Whether you are looking for Centreville appliance removal, Centreville furniture removal or Centreville e-waste management, our crew will meet all your requirements within the specified time.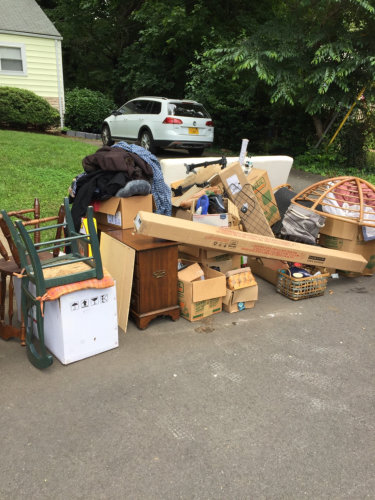 Contact Us for Free Cost and Time Estimation
If you are looking for the best services related to junk removal in Centreville, MA, junk could be worth considering and hiring option. Meanwhile, before you hire a professional company to remove junk from your place, you need to have a cost and time estimation.
Yes, here we are to serve this cause of yours. You can reach out to us at any time for the cost and time estimation required to remove the junk from your place. Being a locally operated and owned company, our services are always available. Either it is about a Centreville dumpster rental or Centreville light demolition, we are only a call away.
So, before you enter a contract with a service provider of junk removal in Centreville, you can call us any time for a free estimation of cost and time. Later on, if we enter a deal, we will be responsible for completing the task in negotiated time and amount (exceptions are there).
We are Easy to Work With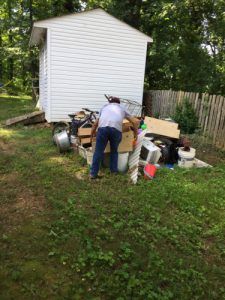 While choosing the services for junk removal in Centreville, be aware of any kind of communicational gat that might lead to some sort of misunderstanding. We are always open to listen to our customers and get the task completed according to their requirements.
Meanwhile, the easy to work with means that while collecting the trash from your place, we take a look and segregate items that could be repaired and allocated for charity purposes. The process is the same as we follow in other cities like Ashburn and Falls church.
At the same time, we quickly segregate the items which could be recycled and used for a better purpose; again, the money obtained after it is allocated for charity purposes. This is how we meet the demands of our customers and preserve the real essence of the environment too.
What If You Have Larger or Smaller Loads? We are There
For our services, the size of the load does not matter at all, as we provide our customers with the same quality of work we provide for larger loads. For example, you might require Centreville shed removal or Centreville hot tub removal, and we know that how to get the job completed in the best possible and quick way.
So, if you are running a business or planning to settle in Centreville, we are the people to be called and hired for the junk removal services in Centreville. We can collect, haul away and dump the junk utilizing the non-destructive junk removal approaches.
On the other hand, if you want to reconstruct the building and concerned about the Centreville construction site clean-up, we are 24/7 available to meet your requirements.
Need Commercial or Office Junk removal? Don't Worry
Do you need office furniture, e-waste or construction debris removed? If yes, you are on the right platform, as we can offer the best possible services related to the removal of these things. You can call us to schedule the work, and we can allocate one or more trucks to haul away the unwanted things from your office or commercial building.
Similarly, if the junk comprises electronic equipment, still you can reach out to us for the premium services. Therefore, shun all your concerns, and contact us for the services related to junk removal in Centreville.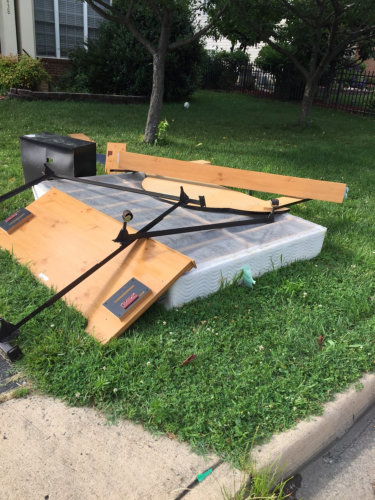 Avail Competitive Advantage with Our Services
You might have a lot of other junk removal services providers in the pipeline, but we are willing to give away much more than our competitors. For example, we offer a free estimation for cost and time and then remain complied to. No matter that how many visits do we need to pay to estimate the time and cost of the junk removal from your place, and we will meet your demands in every possible way.
Similarly, the other advantage that you might have by buying our services is that we offer the least and most reasonable rates if compared with other service providers. Along with this, our crew members are highly professional, and they know best that how to meet the customers' requirements and gain their satisfaction.
Nevertheless, the best part of our services is that we strictly comply with the timelines and schedules.
Junk Removal Services we offer in Centreville
Like other cities, we offer a number of services in Centreville too. Let us have a look at the list of services related to junk removal in Centreville.
Mattress removal in Centreville

Property cleanouts in Centreville

Appliance Removal in Centreville

Hot Tub Removal in Centreville

Light Demolition in Centreville

Construction Site Clean-Up in Centreville

Furniture Removal in Centreville

Yard cleanup in Centreville

E-Waste in Centreville

Construction Debris in Centreville

Yard Debris in Centreville

Shed Removal in Centreville

Dumpster Rental in Centreville
So, these are the services that we provide in for the convenience of our respected customers.
Conclusion
MA junk removal is one of the rapidly emerging companies in diverse cities that deal in removing junk from your commercial and residential buildings. All our services strictly meet the timelines and follow the instructions from our respected customers. We are always available for your service; call us now, and schedule the removal of unnecessary things from your commercial and residential place.