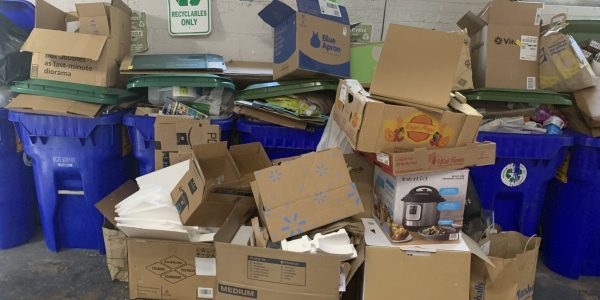 Fairfax is a town in northern Virginia. The town is known for its historic homes and buildings,  and The town is situated in a beautiful location, with rolling hills and plenty of trees. The town is a great place to live for those who want to be close to the nation's capital but still have access to the beauty of the Virginia countryside. There are a number of different types of residences and commercial properties in Fairfax County. These include apartments, townhomes, single-family homes, and office buildings. 
Best Junk Removal in Fairfax
You need a junk removal and cleaning service in Fairfax for many reasons. For one, having a clean house and hauling away unnecessary items is essential. It makes your house a more pleasant place to live. A clean house also shows that you take pride in your home and are willing to keep it clean for yourself and your guests.
Another reason to use a cleaning service is for your business. A clean business shows that you care about your customers and want to provide them with a clean and comfortable environment. A clean business also shows that you are professional and organized.
Customers will be more likely to do business with you if they see that you are taking the time to keep your business clean. So if you are looking for the best junk removal service in Fairfax, halt your search and call MA Junk Removal & Cleaning Service.
When you need junk removed from your home or office, we are the ones you can trust. MA Junk Removal & Cleaning Service is a family-owned and operated company with years of experience. Our professional team is courteous, efficient, and has the right equipment to do the job quickly and affordably. We always reach you on time and quickly get the job done. And we have the right equipment to handle any size job junk removal, big or small.
What services do we offer?
If you're looking for property cleanout services in Fairfax, you've come to the right place. We offer a variety of cleanout services to both residential and commercial customers. We can clean out your entire property or a specific room or area. We also offer mattress, furniture, and hot tub removal services. And of course, we offer our professional cleaning services to residential and commercial customers. So whatever your need is, we will help! Give us a call today to get started.
Here are some other services we are currently offering in Fairfax:
Property Cleanouts in Fairfax
Rental Property Cleanout in Fairfax
Mattress Removal in Fairfax
Furniture Removal in Fairfax
Property Cleanouts in Fairfax
Hot tub Removal in Fairfax
Commercial and Residential Cleaning in Fairfax
Commercial and Residential Junk Removal in Fairfax
Demolition Service in Fairfax
Appliance Removal in Fairfax
Yard Cleanup in Fairfax
Why are we the best junk removal service in Fairfax?
Our extensive experience of 15+ years makes us stand out from the competition. We are the only junk removal company in Fairfax that also offers a wide range of cleaning services for residential and commercial properties in Fairfax. Although there are many other companies, they have variable pricing plans depending on the size of the junk and distance traveled. In contrast, we are the only junk removal company offering flat rates (including labor, transportation, and disposal).
Frequently Asked Questions
How can I pay for junk removal?
Cash, credit, debit, and checks are all accepted forms of payment for our junk removal service from your property. No matter what method you choose, you can always pay after our work has been finished.
How do we charge for junk hauling in Fairfax, VA?
Typically, many businesses will base their prices on variables, including the amount of space used in the truck, the distance travelled, the cost of gas, and the time and effort spent disposing of the waste. But, we provide them with all-inclusive flat rates. Get a free estimate from our helpline.
Do we also offer dumpster rental in Fairfax, VA?
Yes, we have different sizes of dumpster rental in Fairfax, VA. You can talk to us about your needs or junk size, and our experts will recommend the best.
Best Junk Removal In Fairfax