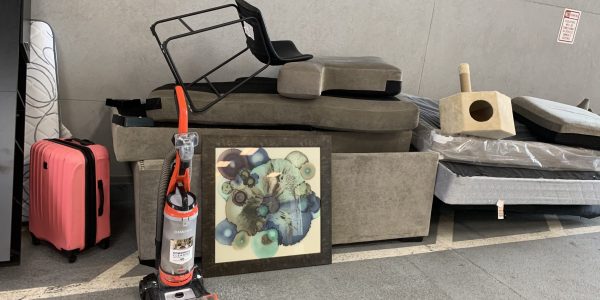 Tyson Corner is a community in Fairfax County with lots of businesses and residential properties. It is in the Washington metropolitan area. Named after Edward Tyson, who operated a gristmill and tavern at the crossroads of the Leesburg Pike and Old Courthouse Road in the early 19th century. It is now a major shopping destination in Fairfax County.
Tyson Corner has also become home to the Fashion Centre, one of the largest shopping malls in the Washington metropolitan area. The mall features over 200 stores, including Nordstrom, Bloomingdale's, Macy's, and Lord & Taylor. Tyson Corner is also home to many restaurants and hotels.
Best Junk Removal in Tyson Corner
Over time, unwanted furniture or appliances transforms into piles of junk. As a result, getting rid of junk becomes tricky, especially if you don't have the right tools, time, and expertise. In that case, you need a debris removal service with the workforce and tools necessary to quickly provide an affordable cleanup service for any unwanted debris from your garage or lawn.
So, that junk does not start to decrease the value of your property. If you are looking for the best junk haul in Tyson Corner, halt your horses and call MaJunk Removal & Cleaning Service. We are the best junk removal company in Tyson Corner, Virginia. Our junk removal service is very famous among the local community, businesses, and private property owners.
We are the only best junk removal service in Tyson corner that is affordable, has the most experienced team, and has quick service. We have a flat rate for all junk removal and cleaning services, so you know exactly what you'll pay before we even arrive. We have a range of trucks and modern equipment that allows us to handle any size job. And our team has two decades of experience in the business, so you can rest assured that your junk will be gone in no time.
What services do we offer?
We offer various cleaning services in Tyson Corner, including junk hauling, apartment cleanout, property cleanout, rental property cleanout, furniture removal, hot tub removal, and yard cleanup. We are a full-service company that can handle any size job, big or small. We're always here to help make your life a little bit easier. Our company is currently offering an extensive range of cleaning services in Tyson Corner:
Property Cleanouts in Tyson Corner
Rental Property Cleanout in Tyson Corner
Mattress Removal in Tyson Corner
Furniture Removal in Tyson Corner
Property Cleanouts in Tyson Corner
Hot tub Removal in Tyson Corner
Commercial and Residential Cleaning in Tyson Corner
Commercial and Residential Junk Removal in Tyson Corner
Demolition Service in Tyson Corner
Appliance Removal in Tyson Corner
Yard Cleanup in Tyson Corner
Why our company is best in business?
Our company is the best in business for several reasons. We are a family owned company, which means we are committed to our customers and employees. We offer a wide range of services, so you can always find what you need. We are the fastest service so that you can finish your work quickly. And we have the best team, so you can be sure that you are always getting the best possible service.
Frequently Asked Questions
 How can I pay for junk removal?
Cash, credit, debit, and checks are all accepted forms of payment for our junk removal service from your property. No matter what method you choose, you can always pay after our work has been finished.
How do we charge for junk hauling in Tyson Corner?
Typically, many businesses will base their prices on variables, including the amount of space used in the truck, the distance travelled, the cost of gas, and the time and effort spent disposing of the waste. But, we provide them with all-inclusive flat rates. Get a free estimate from our helpline.
Do we also offer dumpster rental in Tyson Corner?
Yes, we have different sizes of dumpster rental in Tyson Corner. You can talk to us about your needs or junk size, and our experts will recommend the best.
Best Junk Removal in Tyson Corner