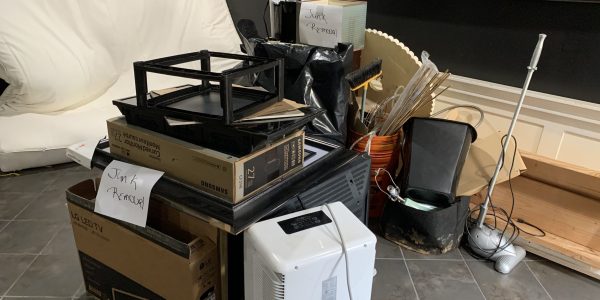 Washington, D.C. is the United States capital and one of the world's most visited cities. It is a beautiful city with many famous landmarks, such as the White House, the Capitol Building, and the Lincoln Memorial. Washington, D.C., is also a city with a rich history and culture. Many museums and historical sites exist, such as the Smithsonian Institution, the National Archives, and the National Gallery of Art.
In Washington, there are many businesses and residential properties that are in need of cleaning services. This is due to the constant traffic and activity in the area. As a result, there are many local businesses that provide these services. These businesses are able to provide their services to both businesses and residences in the area. This is beneficial to both the businesses and the customers. The businesses are able to receive repeat business and the customers are able to receive the services they need.
Best Junk Removal in Washington, DC
If you are looking for the best junk removal service in Washington, DC, look no further than MA Junk Removal & Cleaning Service. Our skilled junk removal service makes light work of a task that is typically untidy and inconvenient. Keep your house or place of business looking its best at all times with the help of our rubbish removal and cleaning services. Getting rid of trash on your own can be a tedious and time-consuming task. You could end up damaging your property or improperly disposing of some goods if you try to tackle junk removal on your own if you don't have experience doing it.
Saves Your Time: If you want to save your precious time and effort, call MA Junk Removal Service. Now that the clutter is gone, you can spend your spare time doing what you enjoy instead of attempting to eliminate it.
Affordable Service: Using our junk removal service it's cheaper in every way than doing it yourself. We are always a more economical choice than hiring a dumpster, buying and disposing of specific things, and working through the removal process yourself.
Protect The Environment: We ensure that there is 100% safe and environment-friendly disposal of your unwanted items. When hiring us, you are assured that your unwanted stuff will be put to good use, as many of them recycle or donate unwanted goods. In this way, you can rest easy. You can stop stressing about your trash once a junk removal service takes it away. It will be taken care of without any trouble, and you can rest easily.
We're the only company in the Washington, DC area that can remove your junk quickly, efficiently, and reasonably priced. For your convenience, we charge a single, all-inclusive fee for trash hauling and cleaning, eliminating any guesswork about how much you'll have to spend out of pocket. We're able to take on jobs of any scale thanks to our fleet of trucks and cutting-edge machinery. And with our team's twenty years of experience, your rubbish will be gone in no time.
What services do we offer?
Junk removal, apartment cleanout, property cleanout, rental property cleanout, furniture removal, hot tub removal, and yard cleanup are just some of the cleaning services we provide in the Washington, DC area. As a comprehensive service provider, we are equipped to take on jobs of any scale. To put it simply, we're here to assist you in any way we can.
Our company is currently offering an extensive range of cleaning services in Washington, DC:
Property Cleanouts in Washington, DC
Rental Property Cleanout in Washington, DC
Mattress Removal in Washington, DC
Furniture Removal in Washington, DC
Property Cleanouts in Washington, DC
Hot tub Removal in Washington, DC
Commercial and Residential Cleaning in Washington, DC
Commercial and Residential Junk Removal in Washington, DC
Demolition Service in Washington, DC
Appliance Removal in Washington, DC
Yard Cleanup in Washington, DC
Frequently Asked Questions
How can I pay for junk removal?
Cash, credit, debit, and checks are all accepted forms of payment for our junk removal service from your property. No matter what method you choose, you can always pay after our work has been finished.
How do we charge for junk hauling in Washington, DC?
Typically, many businesses will base their prices on variables, including the amount of space used in the truck, the distance travelled, the cost of gas, and the time and effort spent disposing of the waste. But, we provide them with all-inclusive flat rates. Get a free estimate from our helpline.
Do we also offer dumpster rental in Washington, DC?
Yes, we have different sizes of dumpster rental in Washington, DC. You can talk to us about your needs or junk size, and our experts will recommend the best.
Best Junk Removal in Washington, DC