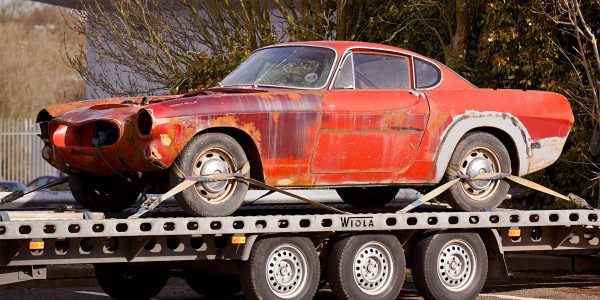 Whether your home is massive or small, there is always a need for more space. If there is your old favourite or unwanted damaged car, definitely you will want to remove it. All vehicles are made of metal, and junk cars are piles of iron and metals collecting dust. MA Junk Removal is the best scrap car removal service in Annandale, Virginia.
Old, scrap, damaged cars take up more space on your property. Junk materials of any kind create more pollution by collecting dust and decaying. By selling or giving for free, old stuff can add value to others' lives. Your territory will look more organised and attractive, and clean.
MA Junk Removal Annandale, VA, is the best scrap car removal company with a quick and efficient team. You can type Junk car removal service near me on google search, and we will be there to help you. Our team legally provides safe car removal services with minimum hassle.
Are you afraid of any environmental hazards during car removal services? Then we assure you we are an eco-friendly company. We remove scrap and will undergo the legal procedure according to the environmental regulation. You can buy new, lucrative vehicles of your own choice for a more pleasant experience.
What kind of scrap cars ‌do we remove?
Our scrap car removal teams are well-equipped, all time available to remove the following type of vehicles;
Preloved and unwanted cars

Scrap and non-running cars

Mechanically faulted cars

Both used and unused cars

Accidentally damaged cars

End-of-life vehicles 

Old salvaged cars
Why can you choose us?
MA Junk is the best junk and scrap car removal company, with service in many cities such as Burke, Fairfax, and Tyson Corner. We provide accessible contact opportunities with fast debris removal with excellent services. Our crew is well-trained in their services. We provide our scrap car removal services to hundreds of thousands of clients annually.
We accept any size and any model of car for removal. MA Junk provides free towing services and site cleaning after scrap car removal in Annandale, Virginia. Our teams offer services at different locations with fast action. We know how to manage any situation of car removal with trained staff.
Frequently Asked Questions
How will my scrap car or vehicle end up?
We are the most trusted company that works with an automobile recycling facility. We separate all-metal, liquid, and glass parts and end them regarding their departments. Nowadays, automobiles are the most recycled products in the world.
How much time a scrap car removal process takes place?
It depends upon the situation and where the car or vehicle is placed. It will take time if there is some abandoned area or the vehicle is over-vegetated. Sometimes it takes time to figure out the problem.