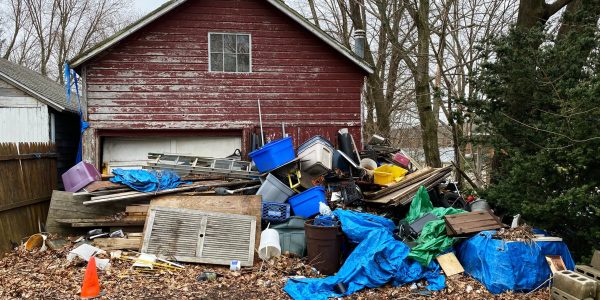 Frequently Asked Questions
Have you ever found yourself with an overgrown yard? You can have a storm-damaged yard because of all the limbs and leaves that fell during the storm. You may have shrubs and hedge cuttings that need to be removed.
A clean yard can double-fold the overall beauty of your house! Landscaping and yard upkeep are priorities for most homeowners, regardless of the size of their property. This requires regular upkeep, such as mowing the grass, pruning the shrubs and trees, trimming the flowers and plants, and removing yard debris.
Yard Debris Removal is halfway done after raking up the grass clippings or fallen leaves. If you don't want to use part of this material for composting, you'll need to remove and dispose of it. Usually, the green recycling bins are only ideal for tiny houses and little lawns, but what if you have a huge property with many trees and shrubs?
And what if you're thinking about doing a lot of work in the yard? As a result, you may have more yard debris and garbage debris than you can handle. This is the time to consider hiring a professional to remove your yard garbage.
Picking up yard debris is about much more than removing mounds of leaves and twigs. However, there is an impressive list of objects that we consider yard debris or junk. MaJunk is a one-stop-shop for almost any form of yard waste. You can hire our staff to remove the following from your yard:
Branches
Clippings
Stumps
Soil
Sod
Landscaping Debris
Fencing
Firewood, Lumber
Old Timber
Plasterboard
Old Frames & Windows
Shingles
Corrugated Iron
Our yard debris removal service always includes a satisfactory, reliable, efficient service for your yard area. Although, yards have different sizes. But, we have experienced professionals who can tackle and remove yard debris from your residential and commercial property.
Look nowhere else if you are surely concerned about protecting your property from the residues or debris of your yard. You can rely on our qualified and skilled team for a complete range of cleaning and junk removing services in Annandale, Virginia. Speak with us now at (703) 587-8279
Does it benefit my garden/yard?
Certainly, the timely removal of yard debris will allow neighbouring plants and trees to grow to their fullest. Proper plant growth necessitates regular cleanup and removal. Allowing old waste, especially biological matter, to accumulate may impede or even halt new development. Dethatching your lawn is a great illustration of the need of removing the trash to make room for new grass growth.
What is the meaning of yard waste?
Grass, grass clippings, bushes, shrubs, and clippings from bushes and shrubs are all examples of yard debris or yard waste. Residential, commercial, institutional, and industrial sources contribute to the upkeep of private and public areas, such as yards.