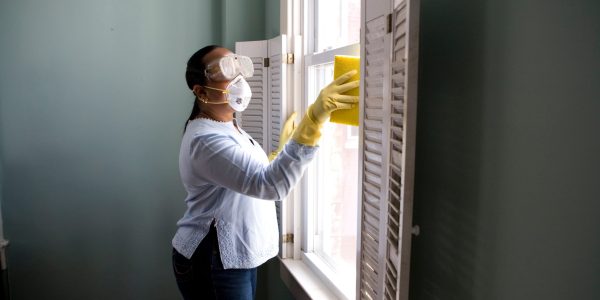 Do you need to sweep out your apartment or residence? MA Junk Removal & Cleaning Service is here to help you. You have bought an apartment stuffed with things. You might be obliged to hire a storage unit merely to stroll around your property. Perhaps you are trying to conduct a household cleanup for a lost loved one and want to clear his memories.
On the other hand, sometimes old tenants may have left you with a nuisance to clean up. Apartments can sometimes be compact, and crowded spaces usually accumulate more trash. MA Junk Removal is ready to help if that is necessary to leave out or simply clean up.
Worry not! Call us instead our customer helpline for apartment cleanout service. Our experienced employees can quickly remove outdated furnishings, personal possessions, cumbersome trash, and filthy carpet and speed up the cleaning process. We may also help with home renovations by removing building waste to expedite the process.
Regard, authenticity, integrity, and trustworthiness are values that our team holds. We work according to the client's demand and co-operate in junk removal with loyalty. If you want to clean your office junk, and now you want to donate some of your pre-loved stuff to needy people? We will help you find such families, and the remaining property will contribute to the concerned departments.
Why can you choose us?
We think we are responsible for creating more durable cleanout procedures in the garbage disposal industry. Our cleaning policy is environmentally friendly and minimises carbon emissions on a bigger scale. We partner with nonprofits and donation-collecting organisations to reroute more recoverable products from dumpsites.
Our professional, qualified, and certified team will arrive on time. We work efficiently and comprehensively. Our crew cleared out all junk from the driveway, previously used furniture from the loft, and garbage from the cellar. We do not compromise on our work quality.
We provide same-day bookings and extensive cleanup services that make your apartment pristine. We give back the apartment after cleaning to the landlords as soon as possible. Our crew works hard to maintain our strong reputation in Washington and neighbouring areas.
Our transparent garbage disposal rates are based on the volume and weight of the trash. Also, rates depend on labour charges, transportation, delivery, and recycling or disposal. You can request a free estimation, and we will respond with pricing. We hope to provide you with the same high level of services you expect from us.
Frequently Asked Questions
How will you satisfy us if anything is missing from the apartment?
We guarantee the cleaning procedures that your apartment will be cleaned to the highest standard. We will design a tailored cleaning plan that meets all of your individual needs. We will investigate the matter and resolve the issue if anything is missing.
What if I want to reschedule the appointment?
Please call us now about your next planned appointment whenever you need to postpone or alter an apartment cleanout. We will do our utmost to ensure all of your schedule requirements.