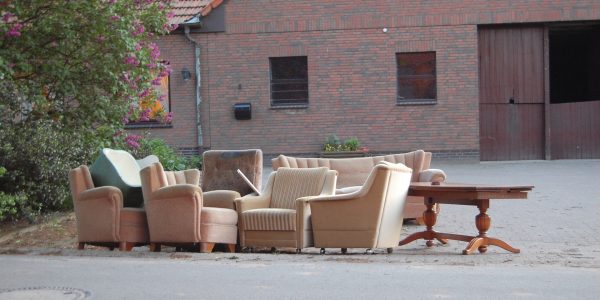 Furniture removal service becomes enormously important you are moving to a new property. However, you can also pack up everything yourself. But, moving from one house to another is not an easier task. You always need professional hands for furniture removal! Because you are tempted to get rid of your old furniture but could not due to shortage of time and labour. We are here to help you remove all the old furniture that is only gathering dust in the corners of your house.
The removal of almost any sort of furniture from your house or place of business is now possible with the help of our reliable service for old furniture removal. As a general rule, MA Junk removes every type of furniture except toxic materials. A job well done is what we promise every time. As part of our commitment to the environment, we strive to recycle or donate as much of your furniture as possible. You can count on Junk King for a hassle-free experience, the lowest prices, and the best possible service. We are the best Annandale junk removal company!
Here are a couple of reasons you should hire a furniture removal service while relocating!
We protect your property: We take better care of your house while removing old furniture. We will ensure that any essential protection is in place before your furniture is removed. We will use protective transit blankets and carefully tailored covers to guarantee nothing is harmed. The safe handling and transportation of your furniture truly are vital to us.
We disassemble your furniture: You may need to dismantle everything to simplify it when moving furniture yourself, which might be a nuisance. Taking items apart and reassembling them takes time, and you don't want to be dealing with this on removing day.
We can remove furniture of any size: Many homeowners get hurt moving furniture. Lifting heavy furniture causes most of these accidents. Our staff can quickly remove both light and heavy furniture. We have removers that can carry any piece of furniture, no matter how hefty.
Why choose our furniture removal service?
Our furniture removal service is always quick, reliable, and cost-effective. We also remove every type of furniture junk from your house. No matter how light or heavy furniture you have in your house. We have experienced furniture removers and can even remove the heaviest furniture items.
The best furniture removal service in Annadale is here for you if you're seeking a skilled crew to disassemble and remove all of your furniture. In the Annandale district, Majunk provides the best junk removal service.
Frequently Asked Questions