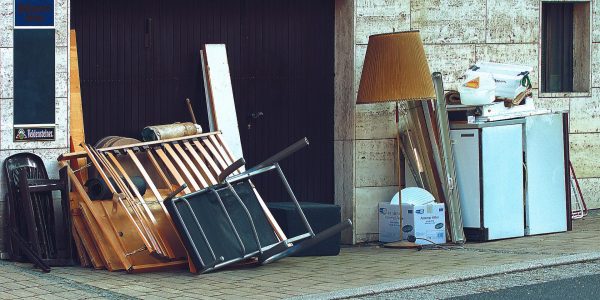 If you're finding the junk in your workplace to be a distraction while at work, you may consider hiring a junk removal service. A clean work environment is vital for productivity and safety, no matter how big or small your company is. A little structure goes a long way for your staff, customers, and yourself.
Our team can handle your relocation, expansion, or structural modifications quickly and easily. Getting rid of old office supplies takes a lot of time and effort. However, this isn't necessary when MaJunk Office Junk Removal Service can help you get rid of your workplace trash quickly and without affecting your workday. 
Do you feel your current office space is too tiny for your needs? Then, it would be best if you indeed renovated your office. You can start by removing the office junk, such as old furniture and electrical appliances that serve no purpose in your workspace. MaJunk can help you move or replace your furniture. We also have a dedicated furniture removal service for your residential cleaning needs!
It's a cinch with our pleasant, uniformed truck crews! You have to point at the things you don't want, and they'll vanish. They'll even clean up after themselves. It doesn't matter what you have damaged in your business; our vehicles can handle everything! We can remove a single item or many truckloads of trash, depending on the size of your office cleaning.
What types of office furniture do we remove? 
Couches

Mattresses

Metal

Wood

Filing Cabinets

Fax Machines

Computer Monitors

Laptops & Desktop Computers

Printers

Copy Machines

Paper Shredders

Desk Accessories

Office Chairs

Office Desks

Office Cubicles

Phone Systems
Why are we best for junk removal?
Because, we take junk removal seriously, and are always ready to haul anything that interrupts your daily life. We'll get rid of whatever you tell us you no longer want. In addition to being professionals in junk removal, we take great pride in providing the best possible service to our clients.
MA Junk is the best office junk removal service in Annandale, VA. It is the most preferred go-to office junk removal service. We are glad to provide our services to those in the city's surrounding regions such as Washington, Arlington, Centreville, and many others. Our crew can handle it, from household trash and yard waste to commercial trash and construction debris.
If looking for demolition, construction cleanup, or hoarder cleanup services, MA Junk is the right place to call! If you need to remove fences, office furniture, construction waste, or any other garbage, you can count on our staff and modern vehicles.
Frequently Asked Questions
Do you give me a quotation before you arrive?
Yes, we do provide quotations. We will try our best to give you a preliminary quote based on your information over the phone. Don't forget that you do not commit, and the job doesn't begin until a fee has been agreed upon.
What types of items can you remove?
In most cases, we are the only junk removal company that can help you eliminate practically everything in your workplace. You can count on us to remove anything from drywall to concrete to electronics and yard rubbish. If you're unsure, call us, and we'll be happy to answer any questions you may have.